Merriewold Harmony's Profile & Pedigree
2005 Bay Mare, SOLD (Morgans Sold)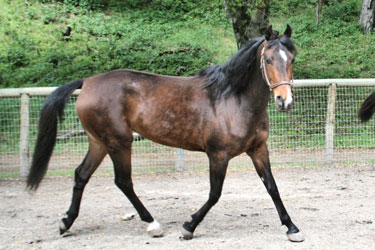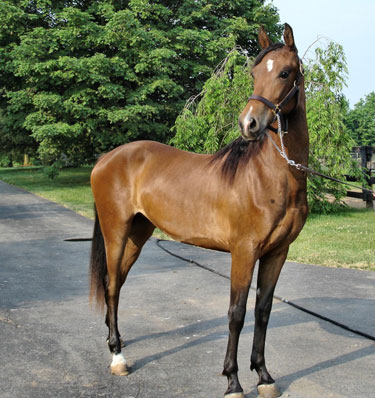 Harmony is back at Merriewold. It has been over a year since we have seen her and we are struck by how beautiful she has become. Sleek, elegant, feminine, and refined come to mind just looking at her.
Luman Wadhams gave her a good start in Vermont and now our own Jackie Brittain will continue her training as we determine which show division will be right for her.
Harmony's pedigree is solid "blue ribbon" show lines. Her sire, the world champion producer, Beethoven is by the incredible Noble Flaire...the most influential show sire of our time. Harmony's dam UVM Rarity was the most beautiful and 'typy' Morgan mare I have ever seen. (read our tribute ) Rarity was an excellent example of the quality produced by the UVM breeding program, and two of their top individuals UVM Elite and UVM Happy.
Harmony is 100% show horse with the attitude, looks and good breeding to complete the package.