Merriewold Josie's Profile & Pedigree
2007 Palomino Filly, SOLD (Morgans Sold)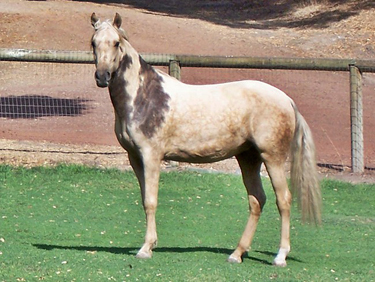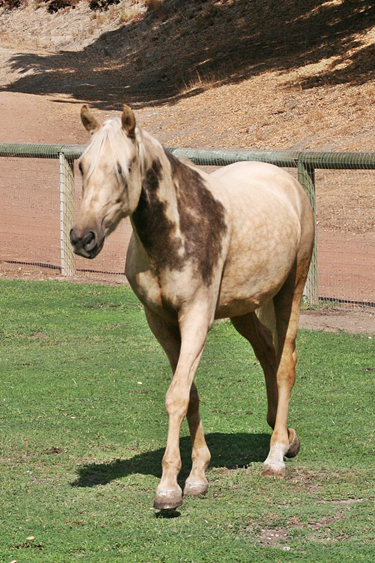 Josie is a very sweet and feminine filly. She is the favorite of all her pasture mates and is a benevolent leader. Loves to interact with people, and is always the first to the fence for some attention. She is brave and calm.
It looks like Josie will have nice size and balanced conformation giving her the ability to excel in a variety of different disciplines. During the year her coat color changes from a light cream to dark golden and her exotic spots lighten and darken as well.
Merriewold Josie is out of the talented Dressage mare Ringbrook Renaissance, who is a USEF Regional Champion in Dressage and a two time AMHA Grand National Champion in Western Pleasure.