Dakotas Super Bowl, aka Teddy, Profile
Champion Bay Quarter Horse Gelding, Merriewold Ranch horse and 'honorary' Morgan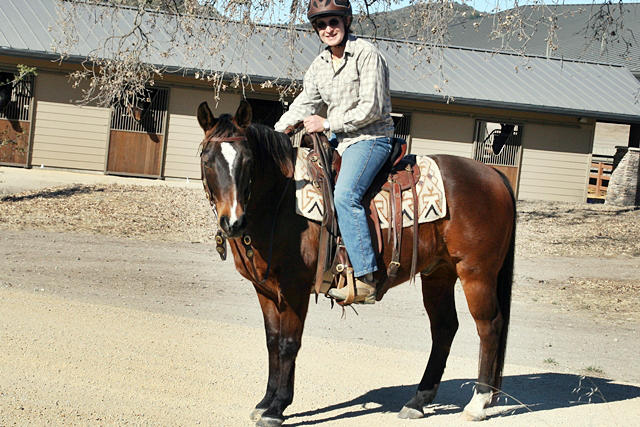 Dakotas Super Bowl...also known as, "Teddy" is a champion Quarter Horse and my Mom's beloved trail partner. She sent Teddy to us for safe keeping and so that she could ride him, when she visited.

Teddy is sweet, kind and mild-mannered. He is a wonderful trail Horse. He fit in perfectly with our Morgans and therefore he is now our "Honorary" Morgan!