Flower of Georgia's Profile & Pedigree
2004 Bay Mare, SOLD (Morgans Sold)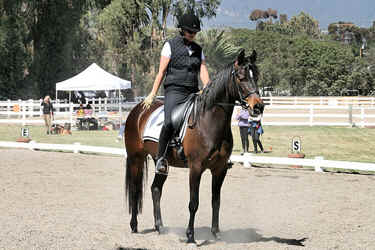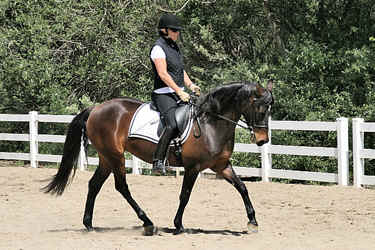 Flower of Georgia is in training with Julie Corlett of Santa Ynez, CA. Julie has earned her USDF Bronze and Silver Medals and trains and rides through the FEI Levels.
Georgia has the beauty and Morgan 'type' we look for in our Mares. Her sire Caduceus Denver is an outstanding example of the well known Caduceus sport horse breeding program. Georgia's dam ABL Morning Star has the notable sires UVM Watchman and Kingston in her pedigree.
Georgia has made her show debut; likes going out on the trails and has been started over fences. She is looking for a partner that would enjoy a little action and adventure - with style.
Congratulations to Margo Eidson on her purchase of Georgia as her new Dressage and Pleasure horse!