ABL Morning Star's Profile & Pedigree
1994 Bay Mare, Merriewold Broodmare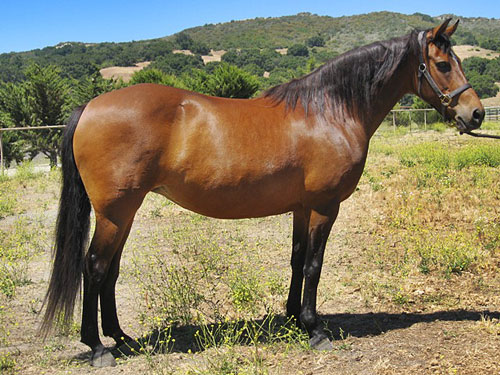 Star is a handsome, big bodied mare with a powerful rear quarter and up-hill conformation. She has strong ground covering gaits with lots of push from behind. And she passes these traits on to her off-spring along with her pretty head, large eye and confident, friendly personality.
Star has many noteworthy individuals in her pedigree including: UVM Watchman, Kingston, and Flyhawk. Just take a look at her talented MWM foals below to confirm the quality of this top mare.