Home | Show Horses | Yearlings + | Foals | Mares | For Sale | Latest News | Gallery | Training | About | Contact


Merriewold Jolie's Profile & Pedigree
2007 Black Mare, SOLD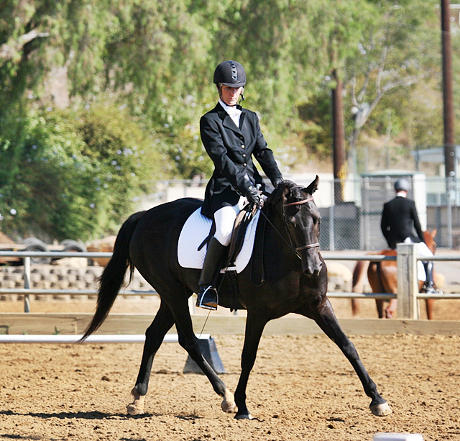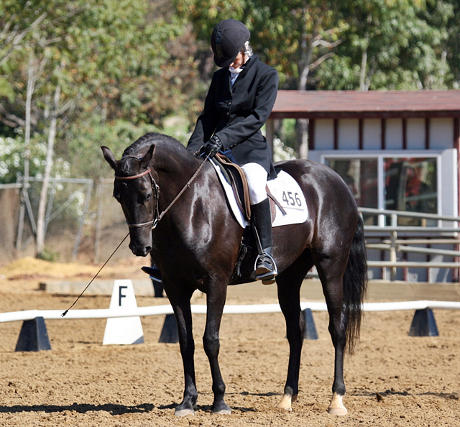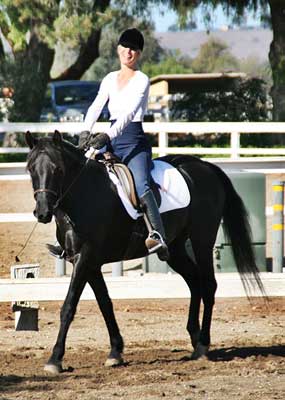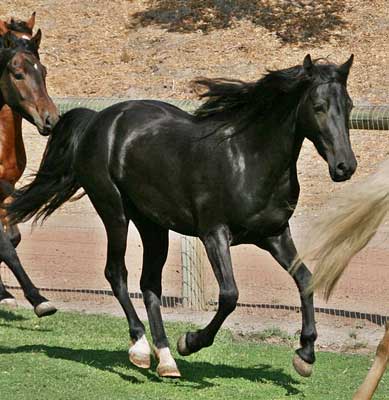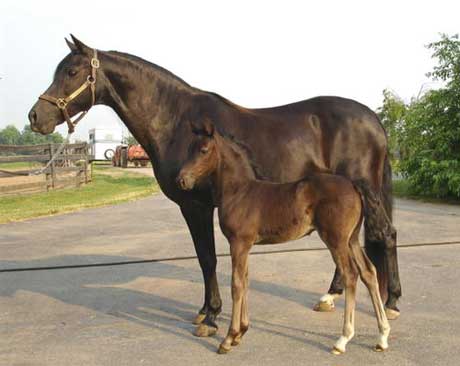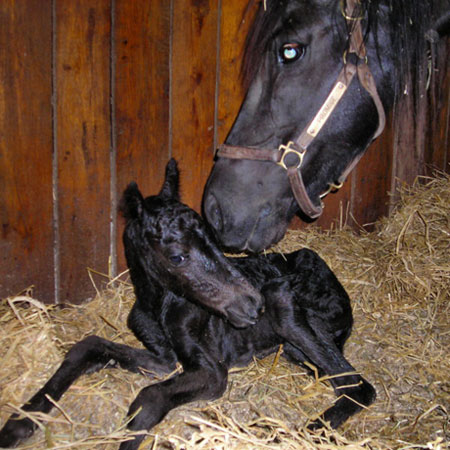 Willowist Promise to Keep and by the talented World Champion, Gulfwind Sir William.

She is now in training with Pam Meyer and has competed at the Morgan Medallion Regional Show and several other shows in 2011 at "Intro", Level. She took the blue ribbon in the Dressage Suitability class at the Santa Barbara Regional Show! Pam and Jolie are finishing their second year of competition. They have entered five shows so far and competed at Training level 2 and 3. They never got a score under 60 and the average score at T2 was 66.6 and T3 was 63.4. They earned "8s" on many movements including: canter/trot transition, change reign at trot and down center line halt/salute. Some of the Judge's comments: connected and nicely forward, trot-good rhythm, smooth transitions, supple, steady, and correct basics.

Jolie has been training at first/second level and is ready to advance. We are very proud of her abilities and accomplishments so far and look forward to watching her move up the Dressage ladder. Keep an eye on this young dressage star!

.
Merriewold Jolie - Pedigree

Merriewold Jolie

REG#:
0174512
DOB:
04-23-2007
COLOR:
Black
GENDER:
Mare




Gulfwind Sir William
Trebles Willy Wild
Windy Hill Willie
Windy Hill Wilie
Junehill Fascination
Serenity Jackie
Serenity Fleetwing
Serenity Vigilette
Gulfwind Dawn Command
Tug Hill Commando
Waseekas In Command
Fiddlers Majesta
Dawnhill Jubilation
Quakers Acre Treble
Stillwater Jubilee

Willowist Promise To Keep
Willowist High Flight
Stonehorn Taliesin
Waseekas Showtime
Wales Farm Gidget
Sky Ridge Sky Breeze
UVM Vantage
VMF Tutoresque Anava
Pollys Makana Belle
My Beau Content
Moro Hill Gay Ethan
Eco Cinder Ella
Twin Ida Pollyanna
Kenisen
Polley Burgin
Awards (Most recent at top of list)
Dressage Association of Southern California 2012 Championship
Training Level 3, 64. "8s" in: stretchy trot, halt/salute, Fourth Place

Los Alamos, Dress Rehearsal, 2012
Training Level 2, 67.9, First place, "8s" in: canter/trot transition, change reign trot
Judge Comments: nicely up-hill, trot-good rhythm, prompt, smooth transitions
Training Level 3, 62.4

Morgan Medallion Classic Regional , 8-2012
Training Level 2, 66.3, First Place and High Point Dressage Award, mostly "7s" at the trot
Judge Comments: connected, nicely forward
Training Level 3, 64.0

Los Osos, Summer Fling, 7-2012
Training Level 2, 68.0, Second out of 16
Judge Comments: supple, steady and forward, correct basics
Training Level 3, 63.8

Stars and Stripes Show, 2012
Training Level 1, 65.4
Training Level 2, 64.3

Morgan Medallion Classic Regional Show, 2011
Dressage Intro Level A&B (Jolie's first show)
Dressage Suitability Class, First Place
Home | Show Horses | Yearlings + | Foals | Mares | For Sale | Latest News | Gallery | Training | About | Contact