MJVM Serena's Profile & Pedigree
1981 Black Mare, 1981-2011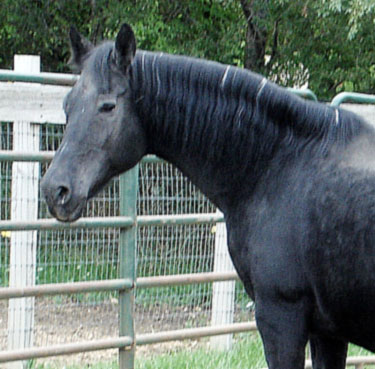 1981-2011 Serena is another mare from Lowell Hughes' Caduceus breeding program. Dam of Caduceus Panache and Caduceus Joshua - two popular stallions standing at stud. Thanks to Barb Putnam, I had the opportunity to obtain one foal via embryo transfer from this elegant mare. See Merriewold Hero below.