Merriewold Hero's Profile & Pedigree
2005 Black Gelding, In Training with Julie Corlett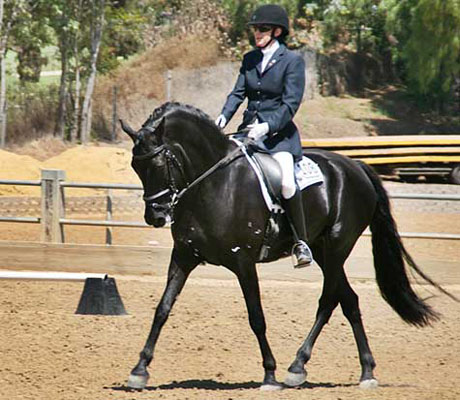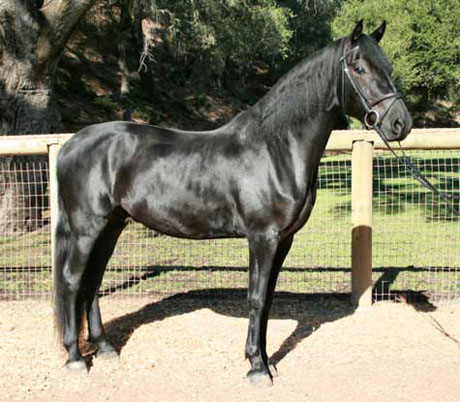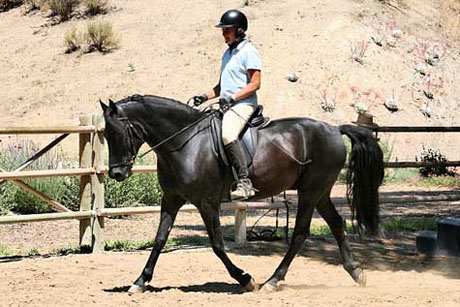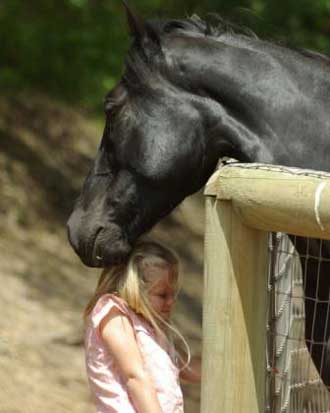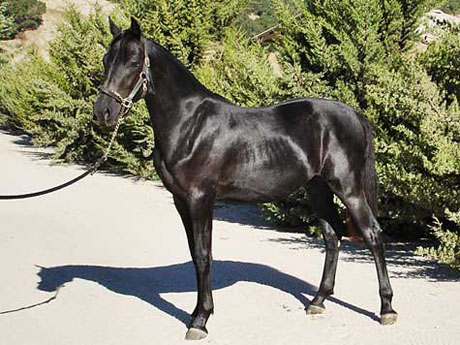 Our 'miracle' colt has grown into a beautiful and exciting dressage horse. He started his training with Jackie Brittain. In his basic training Jackie said Hero had 3 strong and rhythmic gaits including a large ground covering trot, a smooth canter, and a forward swingy walk. He is now in training and competing with Julie Corlett.
Julie says, "Hero is a gentleman and very obedient to ride. In training he learns quickly and is very straight forward in attitude. He has classic Morgan "looks" with an extremely soft eye and beautiful long neck. He carries himself straight and even and it is very comfortable to sit his gaits. He will offer all he can give when you ride him."
Hero is training at second level and competing at first level at Open rated shows. Hero has a spirited and playful personality. He loves people and attention and was the hit of the 2008 Open Barn Party . Everyone was captivated with his handsome features, his shiny black coat and his inquisitive gentle nature.
Hero's pedigree is strong in Morgan sport horse lines. His sire, many times Champion, Bethesda Carbon Copy is by the famous Wyoming Flyhawk. And his dam MJVM Serena was a foundation mare for the Caduceus breeding program where she produced several important stallions including Panache and Joshua.