Merriewold JS Bach's Profile & Pedigree
2007 Bay Gelding, 2007-2012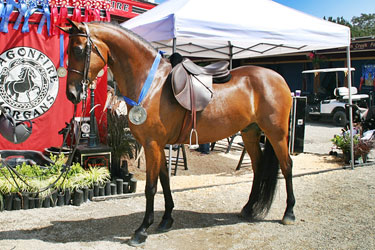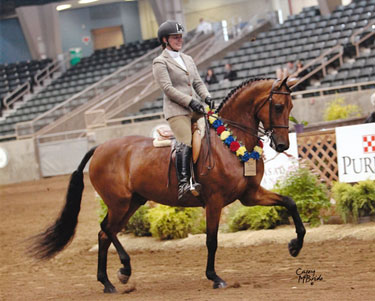 If one word could sum up Merriewold JS Bach's look, attitude and movement it would be "Elegant". JS is very 'up-headed' with a regal attitude, classic Morgan type and large intelligent eyes. He moves off his hind end with light floating gaits, and like his half sister Merriewold Harmony, he is born to show.
JS is by Beethoven who has produced many World champions. His grand sire Noble Flaire is undeniably the most influential show sire of our time. JS's dam is our own World Champion Majesty My Fair Lady, who is also a World Champion producer.
JS is starting his ground work training with Jackie Brittain in preparation for the 2009 Morgan Medallion Regional Horse Show. Jackie says he learns quickly is willing and confident. He is now in training at Dragonfire with Earl McFall. At JS's first show he earned the Hunter Pleasure Junior Championship! And at the Santa Barbara Regional show JS took a first and a second in the highly competitive Hunter Pleasure division. On to Nationals!