Majesty My Fair Lady's Profile & Pedigree
1987 Chestnut Mare, 1987-2012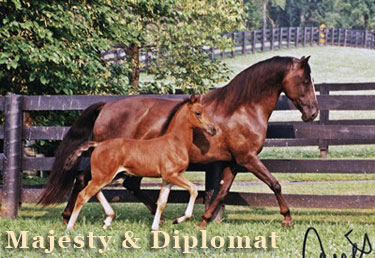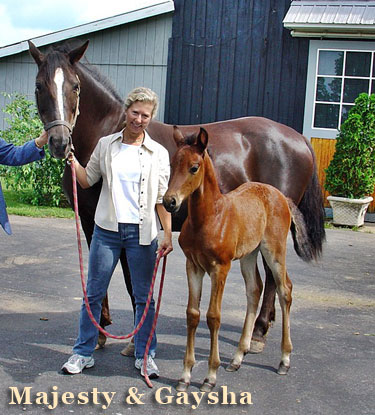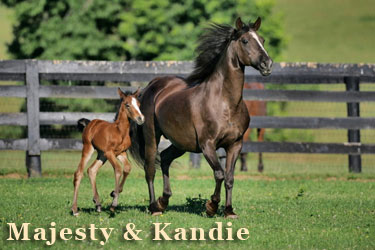 Majesty My Fair Lady is our World Champion Driving mare. She produces top quality foals that are athletic, trainable and very sweet. Although Majesty is Best known for UVM Farah and Merriewold Diplomat, she has saved her best for last. JS Bach is now in training and is definitely going to be a contender, Gaysha is our first Merriewold prefix broodmare and Kandie has all the presence and ability of her dam.
Majesty has been honored three times in the last four years. In 2009 she was chosen to represent the Morgan breed in the International wall calendar titled, "Magnificent Horse". Majesty was also included in the 2011 AMHA breed journal, 'The Morgan Horse' in the article "Queen Mums" about exceptional Morgan broodmares. Just recently she and Kandie have again been selected to adorn the Farnam "MARE PLUS" supplement Label….way to go girls!
Majesty passed in January, 2012. We have put together a tribute with contributions from her 3 owners, manager and trainer, all of whom have very fond memories of this Great Mare. Majesty's Tribute